If paired with an exceedingly simple white summer dress, these Shannon Britt sandals pay homage to summer so prettily, without quite crossing the line to ridiculous. And they are 30% off!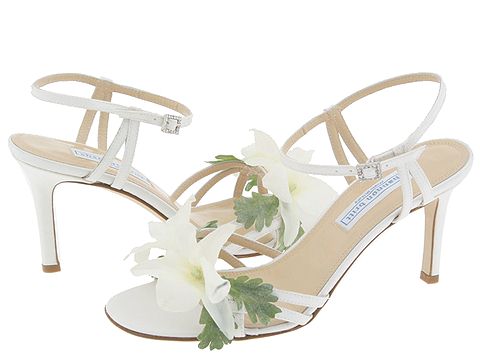 Although not available in wide widths, they do run through size 12.
Simplicity of the dress is paramount!
Remember to put on a spritz of floral perfume!
xoxo, Francesca