Tomorrow is Monday, when you report back to The Man.
Perhaps the week will fly by faster if you are wearing these smart, oh-so-slightly flirty in a very conservative way, navy (or black) pumps with wingtip decoration and a little bow. Yes, they are available in wide widths!
And if you like those, you can always buy them in leopard-print suede, for busting out on the weekend!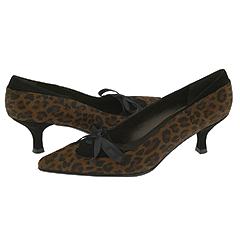 Happy shopping!
xoxo, Francesca