There is nothing "prissy" about this shoe by Naturalizer, even though it is named "Prissy."

At just $63.95, it is a good value for the price, a shoe you can wear proudly while you save your money for something made in Italy.
It is available in a variety of colors and fabrics. And in a wide width, too! Francesca is partial to the velvet options, though this snakeskin number has a certain "I want you to look at me, without looking like I want you to look at me" sexiness which Francesca finds very appealing.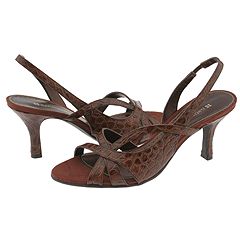 Happy weekend and happy shopping!
xoxo, Francesca