Dear Freshwomen (or, as they are known at Francesca's all-women alma mater, "first-year students"),
Soon you will be leaving for college. Packing for your new dormroom, wondering whether your roommate will be friendly or catatonic . . . it is all very exciting! You of course would like to bring shoes that can carry you through the September weeks of orientation and classes, shoes which are comfortable enough to walk around campus, shoes that can be easily slipped off when you go to the quad lawn to study, shoes which will look stylish with your jeans during the day and sophisticated enough for dates with the college guys at night.
Behold the Tahlia by Brighton!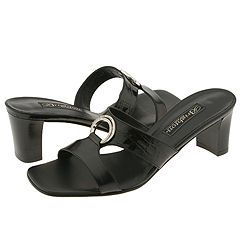 Happy shopping – for shoes and for classes!
Xoxo, Francesca