Francesca is amused by these wide-width suede boots by Type Z, which manage to maintain a veneer of the conservative dress boots while also suggesting an invitation to S+M activities.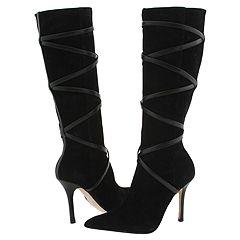 These are boots for the bold woman!
Happy shopping and happy weekend. Remember: Do not do anything which Francesca would not do.
As one of Francesca's friends says, "that leaves me a lot of wiggle room."
;-)
xoxo, Francesca