HolyClothing has introduced a new dress, which Francesca thinks is very pretty, a nice balance between the old-world conservative and the flirty-springy: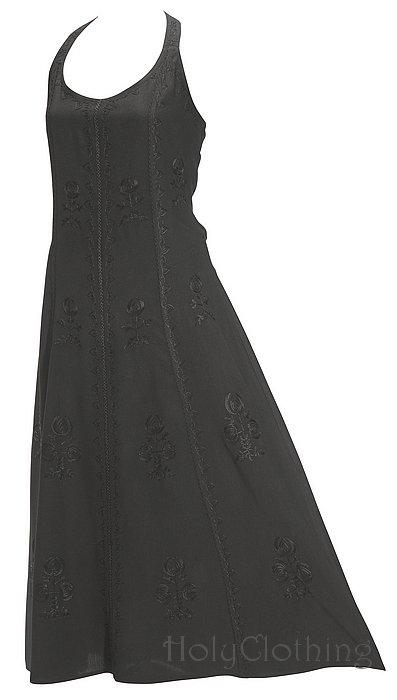 It is called the "Caitlin," and it is available in many, many colors including purple, teal, forest green, midnight blue, pink, cream, red, etc etc. from size Large through 5X.
Please note that the back of the dress is very revealing, so it is good for the Big Girl who likes the flowy clothing and is not ashamed of her arms or her back. You go, Sister! Happy summer days!
xoxo, Francesca