Macys.com is having their Memorial Day sale, and many quality plus-size items can be had at discount, in limited sizes. It is worth the search for your size and style.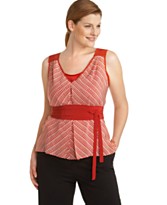 Calvin Klein pleated-front silk top, $19.99, in size 22W.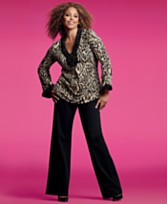 Cotton/Spandex pants with satin trim, $11.99, in sizes 16W-24W.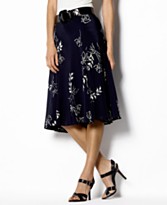 Silk skirt by Ralph Lauren, $54.99, in sizes 1X, 2X, and 3X.
See all the plus-size sale items here.
Happy shopping – and please, also, take a moment to remember and honor America's fallen soldiers.
xoxo, Francesca